Online payment process
After selecting desired Starting and Ending destinations You will be offered with several Packages with the description.
Under each Package there is a button with a link saying "Order Now".
After selecting a Package you want click on a button "ORDER NOW" under it. You will be redirected on a page looking like one on a photo below.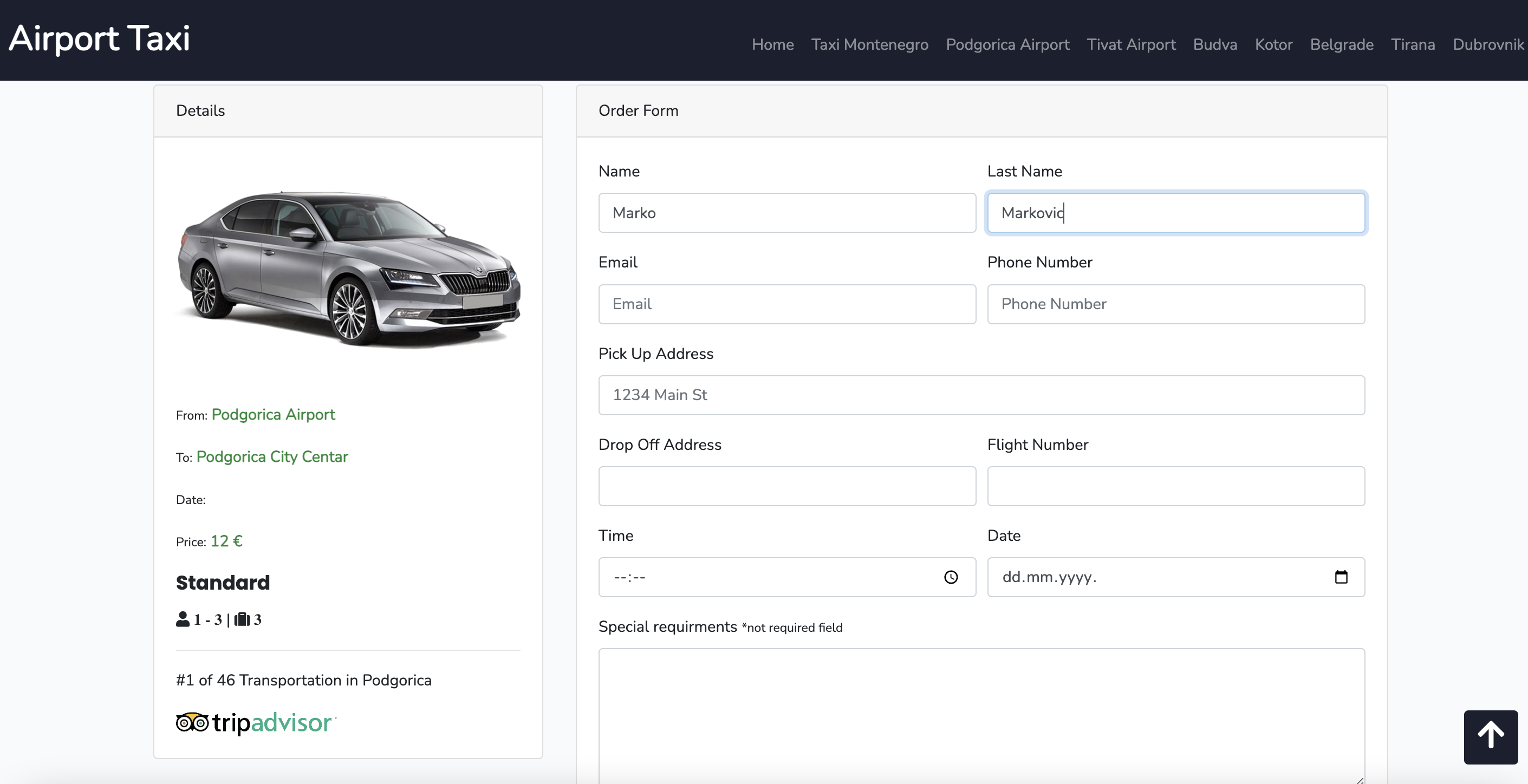 On this screen Package preview will be displayed with the price, as well as the order form that you are required to fill.
After filling up required fields you have to options to choose from. To make an online payment click PAY NOW buton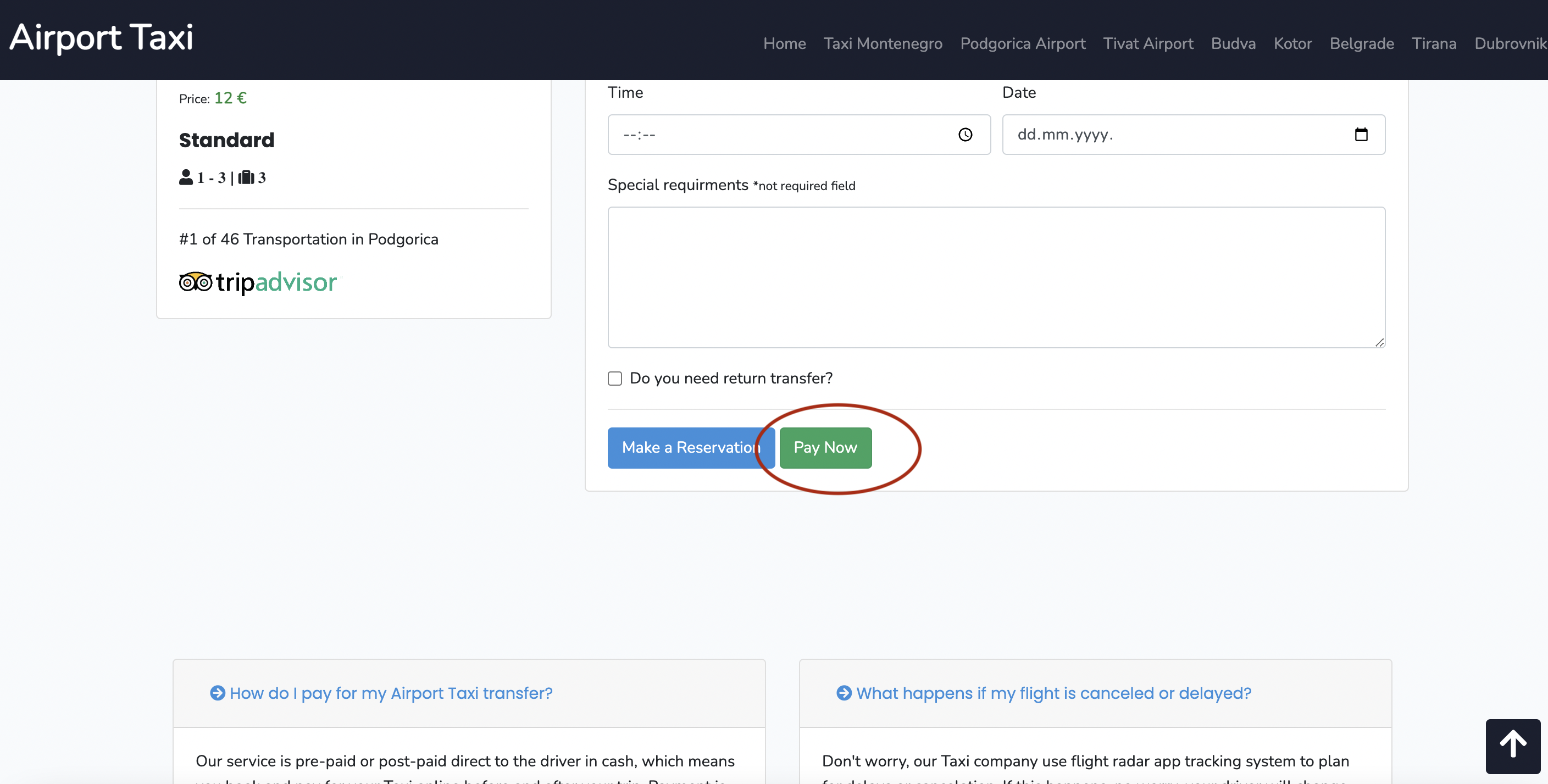 After clicking on a PAY NOW button you will be redirected on a preview page like one on a image bellow. On this page You will be presented with all details about Your reservation. After checking the details and confirming that you agree with Terms and Conditions click on "CHECKOUT NOW" button.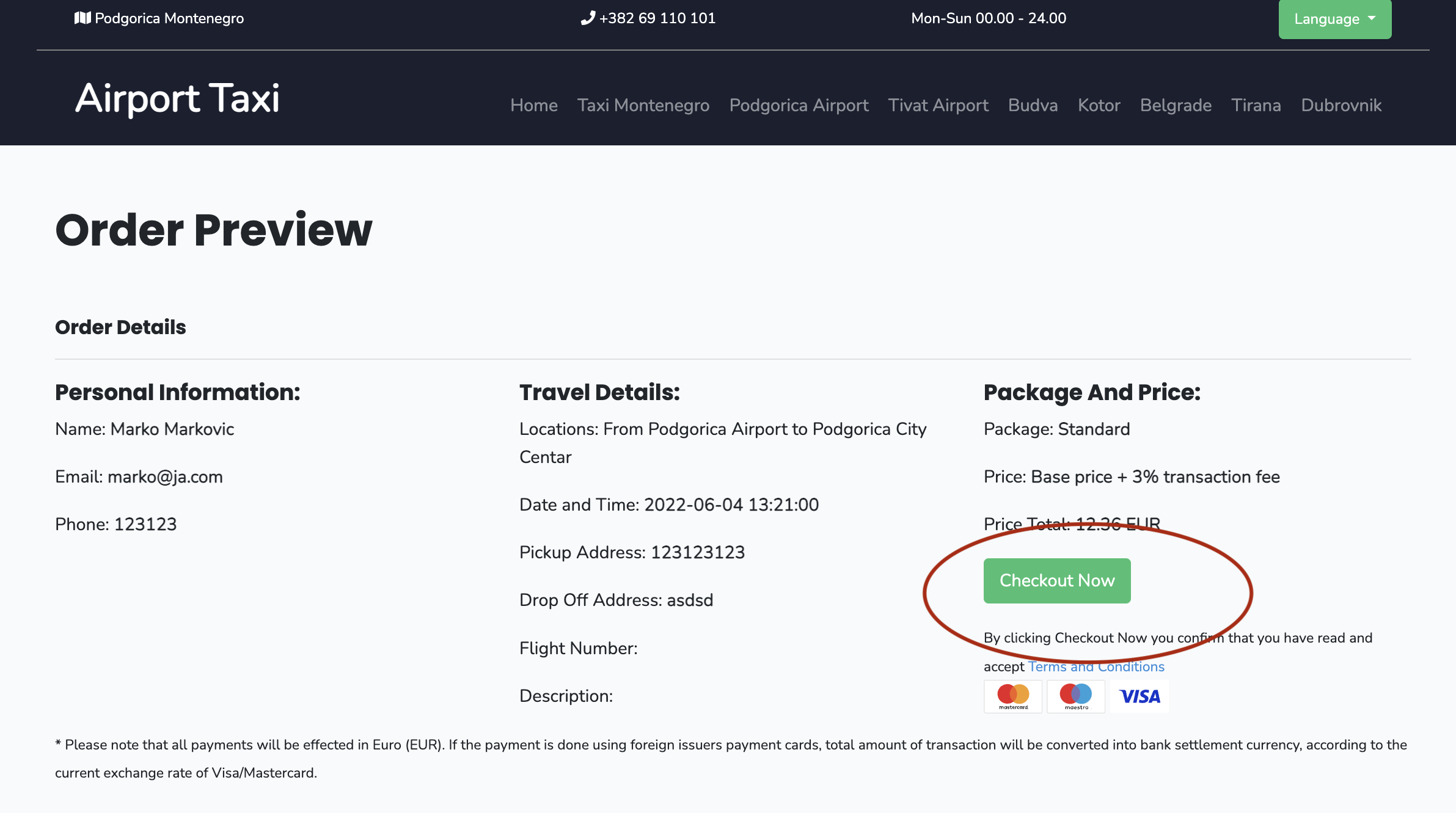 * Now you are redirected to the payment processing page which is hosted by "Allsecure". AllSecure doo Belgrade is certified according to the PCI DSS Level 1 security standard prescribed by Visa and MasterCard rules. This way all your Credit Card data are processed with a highest level of security and we do not have any access or store any of sensitive information on our side.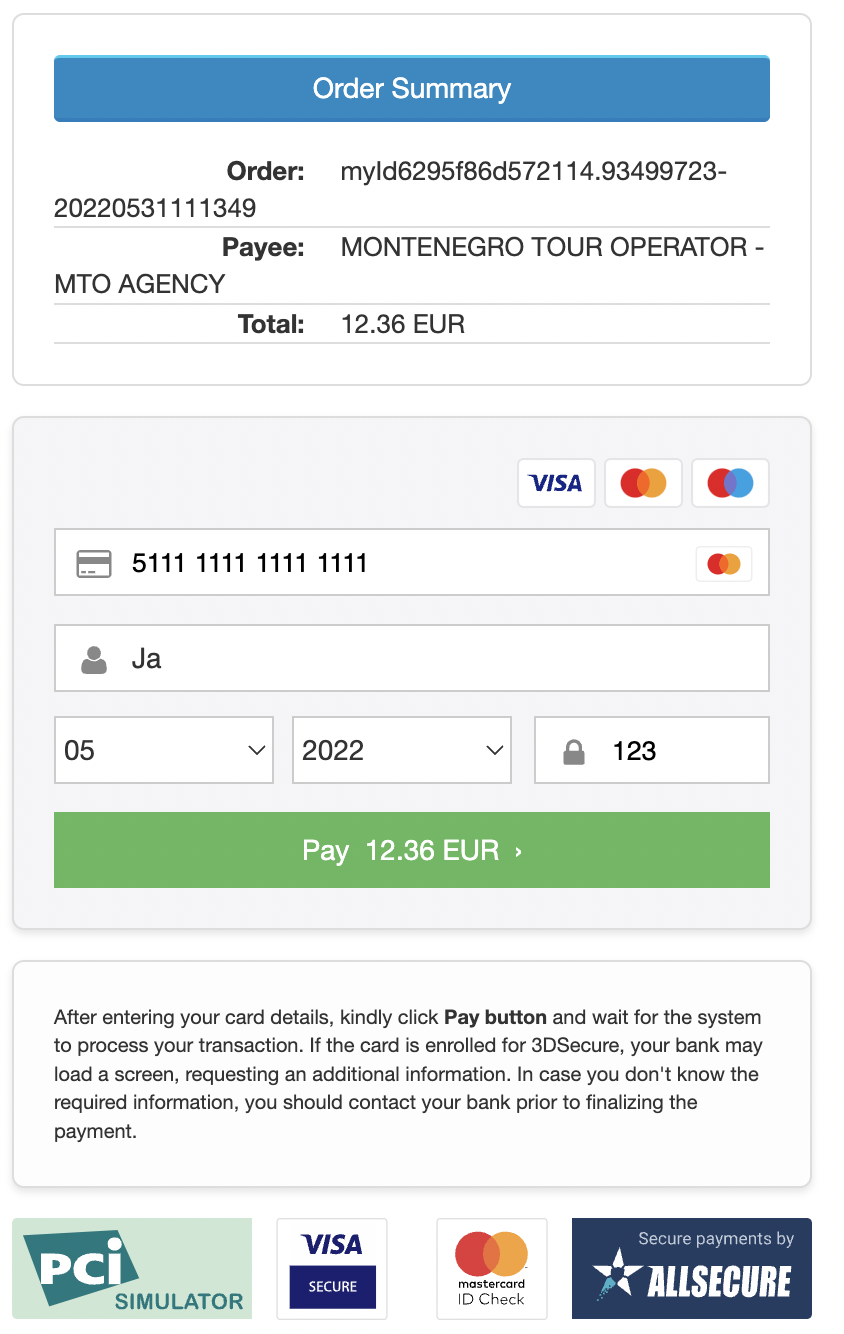 After filling Your credit card details click on PAY button.
If Your credit card is successfully charged You will be redirected on a success page like one on image below. You will be notified with all details by Email you provided in the Order Form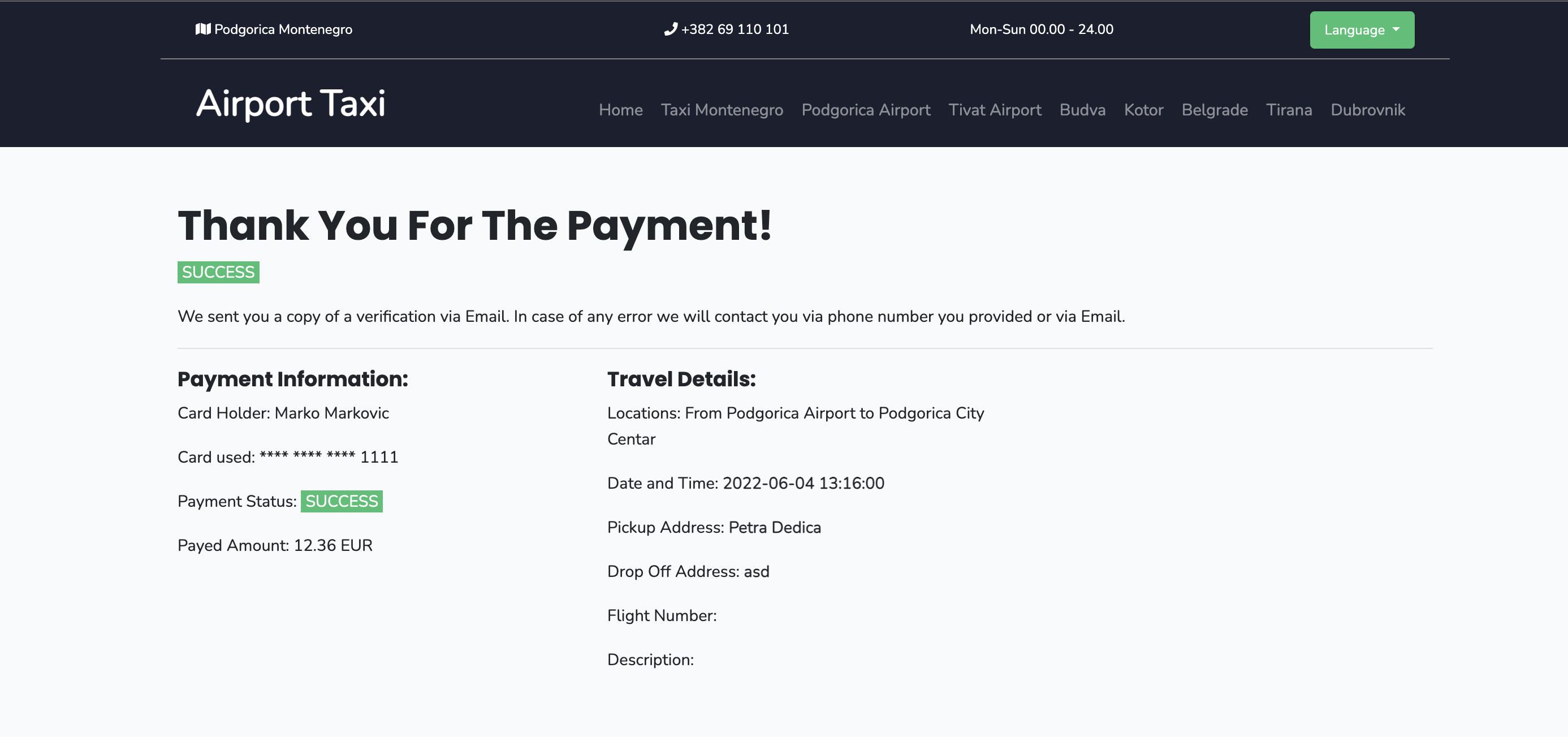 In case your Credit Card is not charged and there is some problem with the payment you will be redirected on Error page (see image bellow) with a reason why your card is declined if provided by your bank.